Homebody Recordings - Netlabel for free music download


Homebody Recordings 005: Red Delicious - Cities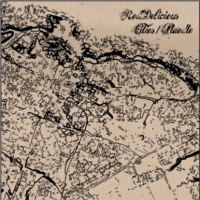 Homebody Recordings is back! After three hard years of relaxing and doing nothing we proudly present the new album from Red Delicious: Cities - a musical journey from Montreal to Kobe - Go East! Lay back stay at home and travel the world with Red Delicious.

Red Delicious - Cities
Wanna release your music on homebody rec.?
Send us your track
use this button to send us your tracks via soundcloud. You can easiely upload your tracks using this service! Hope to hearing from you soon!
Releases List
Hb05 - Red Delicious - Cities
Hb04 - The Ricky Kings - The Ricky Kings
Hb03 - Friendlyware - Geld & Stil
Hb02 - Kosmo Koslowski - Den magiske snor

Hb01 - Pentatones - Mosaique Beats

Newsletter
stay in touch with us! Get informed about Releases and Concerts of Homebody Artists!